Company Registration In Tirupur
Smartcorp offers you a vast range of company registration services in Tirupur that you need for establishing and running your business. We serve our clients with high-quality services and strive to build and develop a long-term customer relationship with our clients. We always focus on satisfying our client's demands and even advise and suggest better options as per our experience. There are many consultants in the market offering company registration services but we give you the best solution for all your business registration needs by analyzing, judging and probing your future and present requirements and then offering you the best possible solutions rather than just completing the job. Here we stand apart from others. We have so many returning customers for varied compliance services required post company incorporation. We help save your time and money. Register your company with no hassle with Smartcorp and feel the difference.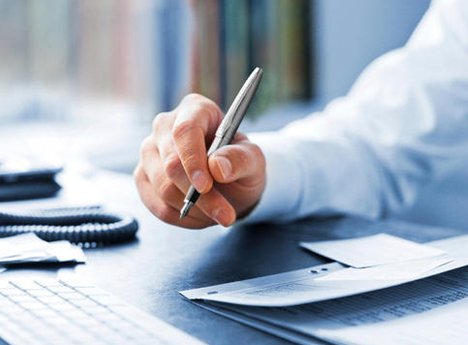 Company Registration Services
General
Questions
Do I need to present physically during registration process?
No, new company registration is done completely through online. The documents are filled electronically and there is no need to be present physically. You should send us scanned copies of all the required documents and forms.
How much long it will take to setup a private limited company?
If you have all the necessary documents, it will not take more than 10-15 days. However, it also depends on the workload of the registrar.
What are the rules for choosing the name of a private limited company?
The Registrar of Companies (RoC) across India expect applicant to follow a few naming guidelines. The proposed name should be unique and it is not identical to one another. Abbreviations, adjectives and generic words are also rejected.
What are the documents required to complete the process?
The necessary documents like identity, address proof, as well as copy of the PAN card and passport. No- objection certificate to be submitted by the owner of the company.
What is DSC?
A Digital Signature Certificate is a secure digital key issued by the certifying authorities for the purpose of validating and certifying the identity of the person holding this certificate.
Can the limited liability partnership(LLP) convert to Private limited company?
The LLP Act, 2008 does not provide any facility to convert an LLP into a private limited company. However, if one wants to expand their business they can register a new Private Limited Company with the same name.
Why private limited company is called as a separate legal entity?
A company is a separate legal entity as it is distinct from its members, therefore it has separate law from its shareholders , directors , promoters etc and conferred with certain rights, duties and obligations.
Other
Questions
Does a private limited company have the continuous existence?
Yes, it is so long as the annual compliances are met, the private limited company will continue to exist. If you do not meet the terms and conditions, it will not be active.
How much does it costs to run a private limited company?
It can be divided into four categories: cost of setting the company, cost of accounting and auditing, cost of compliance and miscellaneous expenses. At the minimum, it will costs up to Rs.40,000/-
What are the articles of association and memorandum of association?
Memorandum of Association is a document that contains all the fundamental information which is required for the company incorporation. An article of Association is a document that contains all the rules and regulations that governs the company.
Are two directors necessary for a private limited company?
Yes, minimum two directors needed for a private limited company. The maximum members can be 200.
What is the minimum capital required to start a private limited company?
There is no minimum capital required for starting a private limited company.
What is the time taken by Smartcorp in forming private limited companies?
The incorporation can be done within 10-15 working days. It depends on the relevant documents provided by the applicant and the speed of approvals from the government.
Can NRI/foreign nationals become director in a private limited company?
Yes, a NRIs and Foreign National can become directors in a Private Limited Company. They need to get a DIN from the Indian ROC. They can also be a majority shareholder in the company.