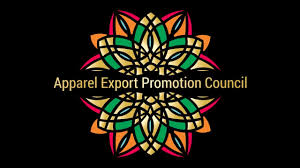 September 10, 2019
How AEPC registration helps in Export promotion?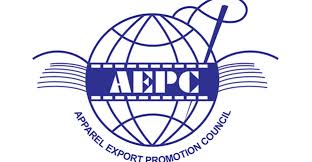 Chiefly, AEPC stands for Apparel Export Promotion Council. The exports council is supported by the ministry of textiles, government of India is the agency to promote export of ready-made garments from India to other foreign countries. In order to motivate the growth of the garment exports both in quantity and quality wise, AEPC offers technical assistance, guidance and information seeking to open up new marketing avenues for exporters. Moreover, AEPC has got around 7000 apparel manufactures as its members and 150 staffs across 11 offices all over India. It is contributing a share of 6% of India's total exports, which is around 3% of the world trade in clothing.
In addition, AEPC was incorporated under the 25 of the Companies Act, 1956 as a company limited by guarantee on 22nd February, 1978 with the prime object of promoting and regulating the growth of Readymade Garments to protect India's image as the reliable suppliers of high quality readymade garments and services. The Council is sponsored by the Government of India, Ministry of Textiles.
Exports promotion council functions
The major functions of Exports promotion council are:
In AEPC, Administers and supervisors exports readymade garments for countries under MFA.
Discovers market place and identifies items which offer export potential.
Provides library facilities to the members enabling them to keep well-informed about new and current fashion trends in world market and circulates international market information.
Organizes Buyer Seller Meets abroad for selected products.
Participates in Trade Fairs and Exhibitions abroad.
Organizes seminars, discussions about the topics of current interest.
Creates and assists the publicity in abroad for selected products.
Provide suggestion for Government on matters of Export-Import Policy for readymade garments. And also arranges suitable union between buyers and suppliers.
Further, AEPC also promotes prestigious fairs namely
India International Garment Fair (IIGF) which is conducted biannually for spring/summer and autumn/winter;
And India Knit Fair (IKF) is an annual fair. These fairs are attended by foreign buyers and generate business for Indian garment globally.
Notable Achievement of AEPC
The notable achievement for the garment industry with the formation of the AEPC in our country is that it enters into a new era with the development in its exports. The new Council will be a very important additionally to other 18 exports promotion councils contributing their share in the export promotion under different items. In the economic history of our country the formation of this Council is a most valuable step to boost the exports of readymade garments.
Till now, Cotton Textiles Export Promotion Council was handling the export promotion work of garments, but now as the garment industry has achieved the target of 250 cores, the leaders of the garment industry thought that it would happen only in the interests of the garment industry to have a separate AEPC.
Two leading organisations
AEPC's two leading organizations of readymade garments, clothing manufacturers association of India, Bombay and garments exporters association, New Delhi took a great lead in this matter and formed a Special ad-hoc committee. The development of garments exports achieves major tasks such as:
Earning foreign exchange for the Country
Providing employment
Encouraging tourism
Objectives of AEPC
To promote, increase, develop the export of all types of ready-made garments excluding woollen knit wear, garments made of leather, jute and hemp.
Undertake export promotion measures for research, quota distribution and allocation.
For Finding out the tariff and other restrictive practices of importing countries and also the product range and export prices of garments of other countries,
Develop new designs and also the patterns of garments, to undertake marketing in individual foreign markets and to send trade assignments and missions to foreign countries as well as to the survey export potential of ready made garments from the country.
AEPC appoint representatives or agents in foreign markets for the purpose of regularly reporting the markets prices, market preferences and latest fashions and designs prevalent in the foreign countries.
To support members in the Small Scale Sector by giving assistance in the matter of understanding and implementation of the drawbacks, rules and procedures, also the import licence facilities provided and how to apply for the facilities.

To undertake training of workers and technical personnel, to improve the skill of workers engaged in garment manufacturing in India and to assist in the technological base of the garment industry.
How does AEPC help in export promotion?
As per MDA guidelines, any exporter who is a member of AEPC with at least 12 months of membership and export turnover of the company less than 15 crores rupees in the previous financial year can avail MDA grant for participating in overseas trade fairs. The MDA eligibility according to the area-wise for a particular financial year is given below:
| | | |
| --- | --- | --- |
| Area/Sector | No. of visits | Max. financial ceiling per event |
| Focus LAC | 1 | Rs. 1.80 lac |
| Focus Africa (including WANA countries) | 1 | Rs. 1.50 lac |
| Focus CIS | 1 | Rs. 1.50 lac |
| Focus ASEAN+2 | 1 | Rs. 1.50 lac |
| General Area | 1 | Rs. 0.80 lac |
During the year 2008-09 tend through AEPC in different AEPC's overseas fairs. List of exporters, who have received MDA is placed in AEPC website.
The Council gets MAI subsidy for organizing Mega Shows and also for the Buyer Seller meets. This subsidy is passed on to the members of the Council in sponsoring or funding the cost of the stall in Buyer Seller meets and Mega Shows abroad. Council has done mega show in South Africa during March 2009 and organizing another mega show in Japan from 22 to 24th July 2009.
Eligibility for AEPC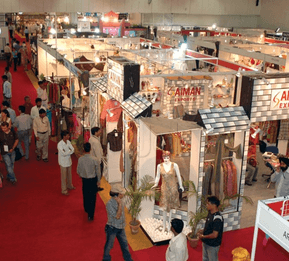 Consequently, AEPC is registered under section 25 of the Companies' Act 1956 and it has two categories of Members: Member Exporter and Registered Exporter.
Any applicant, firm or society who is an exporter of garments whether manufacturer exporter or merchant exporter in the export are eligible to be registered as a Registered Exporter of the Council.
The Executive Committee of the Council has made the following criteria for the registration of Member Exporter:
The Applicant is a registered company or in case of individual for sole proprietor firm, he or she is more than 21 years of age on the date of application for membership.
The applicant or the director of the company has not been adjudicated insolvent by a competent Court of Law.
The applicant or any partner/director of the firm has not been convicted of an offence involving misconduct.
The aggregate export performance of garments of the company is more than Rs. 1 crore during previous three financial years.
Conversion from Registered Exporter to Member Exporter
For AEPC, applicant who fulfil the above criteria should apply to the Council for conversion from Registered Exporter to Member Exporter along with following documents.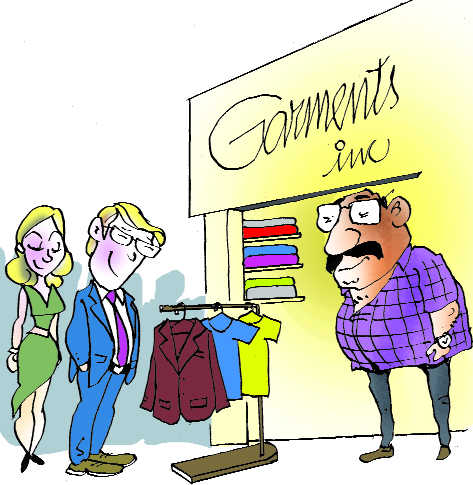 Exporter's turnover of readymade garments during the previous three financial year duly certified by a Chartered Accountant or from the bank.
Application from duly filled by the applicant that may be downloaded from Council's website i.e.www.aepcindia.com
Demand Draft/Pay Order/Cheque of Rs.8000/- + 18% GST (Total Rs. 9440/-)as annual subscription as a registered exporter . A separate Demand Draft/Pay Order/Cheque – (Rs.1000/-+ 500/- difference amount +GST @ rate of 18% as entrance fees as Member Exporter (Total Rs.1770/-).
The Original registration cum membership certificate of registered exporter.
The application for Conversion from Registered Exporter to Member Exporter along with the above documents can be submitted at Registered Office or at concerned branches of the Council.
We SmartCorp in Tirupur provides you the best services for AEPC registration. Hassle-free process, No hidden fee, free consultation, 100% reliable, ISO certified services. For more details, kindly visit our site.