June 24, 2019
Essential private limited company registration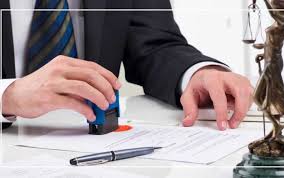 An essential of registering company is the most popular type of legal entity in India. Private limited company registration are registered under the Companies Act, 2013 and the Companies Incorporation Rules, 2014. The company formation can be done with minimum of two members and a maximum of fifty members.
The directors of company can have limited liability to creditors. In a case of any problem, the creditors can only sell company assets, not the personal assets of directors. Starting a company in India is not the matter; it should be registered once it is formed.
Importance of company registration:
Chiefly, it is very important to register your company as a registered company have multiple advantages from easy to register too easy to dissolve. Meanwhile, the private limited company is recommended for start-ups and growing companies, as it allows outside funding to be raised easily. Moreover, Company Formation only is not enough you should follow 30 Days Compliance after Incorporation.
Essential requirements of private limited company registration:
Absolutely, the private limited company restricts the public to buy the company shares whereas in case of a public limited company it allows the public to buy the company shares. The name of the company should be unique and it should not be equal to any other registered trademarks. It is important for a private limited company to have a minimum two directors.
As well as, it is compulsory that it should have minimum two shareholders. All the members of company should have digital signature which will be used to register the private limited company. In essence, the private limited company formation can be done with an initial capital of 1lakh.In limited liability Partnership Company there is no minimum capital requirement. An LLP can be formed with least initial capital.
Moreover, the contribution of a partner can consist of tangible, movable or immovable or intangible property or other benefit to the LLP. Further,the process of registering a Private Limited Company is simple; make sure that it should be a unique name, which will surely help you for quick registration. You should also avoid any offensive name for your Company.
Essential features of private limited company registration:
Meanwhile, the main advantage of setting up a private limited company is that if a company goes into the loss, the shareholders are liable to sell the shares to recover the loss. In case of any failures, the shareholder's personal assets will be not in the risk which is the main reason why most of the businesses choose a private limited company. For instance,the one person company (opcs') also cannot convert into other kinds of companies until the expiry of two years from the date of their incorporation.
Subsequently, the private limited company does not hold any relation with the public people. They are not allowed to ask any sort of deposit from the public sectors. Moreover, they are not allowed to transfer shares which can help them to prevent the takeovers of small Private Limited firms from big Public companies.
Benefits of private limited company:
In sole proprietorship company, there is no legal distinction between the owner and the business so there is no need for the board of director or shareholders. The owner is not answerable to anyone.Meanwhile, Private Limited Company has no ending existence mean they have no effect if partners changed or died or any such circumstance took place. Private Limited Company has to pay corporate tax.
Moreover,establishing a business as private limited company has its own set of advantage compared to other methods of company registration like firm registration, Limited Liability Partnership (LLP) registration, Public Limited Registration or Nidhi Company Registration, as going with private company registration provides you with out of the box funding compatibility.
Essential privileges of private companies
Beyond, the Companies Act has provided certain privileges to private companies which public companies do not possess. These privileges allow them greater freedom in conducting their affairs. Here are some examples of them:
No need to prepare a report for annual general meetings.
Only 2 minimum directors required.
No need to appoint independent directors.
A private companies are not required to prepare and maintain any index to the Register of members.
They can pay greater pay to their directors than compared to some other types of companies.
Essential types of Private Companies
First of all, private companies are classified into three types based on the member liabilities:
Limited by shares:
Although, liability of the members are limited to the amount unpaid to the company with respect to the shares held by them.
Limited by guarantee:
The members' liabilities are limited to the amount of money they guarantee to pay in case the company is wound-up.
Unlimited liability:
Liability of members is unlimited in this type of private companies. Personal assets of members can be attached and sell when the company is in tension.
In terms of the number of members, a private company can also be a One Person Company. These types of companies have just one member/shareholder as their promoter. Further, even small companies that have limited paid-up share capitals and turnover amounts, as defined under Section 2(85), are treated as private companies under Indian company law.
Essential documents required for registering a private limited company:
From proposed Directors/ Members
In case of an Indian national Director or Member (Self-attested)
ID proof -Passport/ Driving License/ Voter ID card/ AADHAAR Card
PAN card of the applicant
Copy of bank statement
Email ID and mobile number
In case the applicant is a foreign national (Self-attested)
Passport (Apostille and Notarized)
Residential proof (Apostille and Notarized)
Email ID and mobile number
Attested copy of VISA (If the applicant is out of the native country).
Attested copy of Resident Permit certificate (If the applicant is in India)
For Registered office
Rental agreement on the name of the company.
Utility bills such as telephone, electricity, and municipal (Not older than 90 days).
Here we have discussed about the features of private limited company registration, starting a new business is easier. But registering your business under right sector is an important task. We Smartcorp are one of the leading business services providers in Tirupur. We offer fast and effective services for our valuable clients. No hidden costs. Hurry up!!