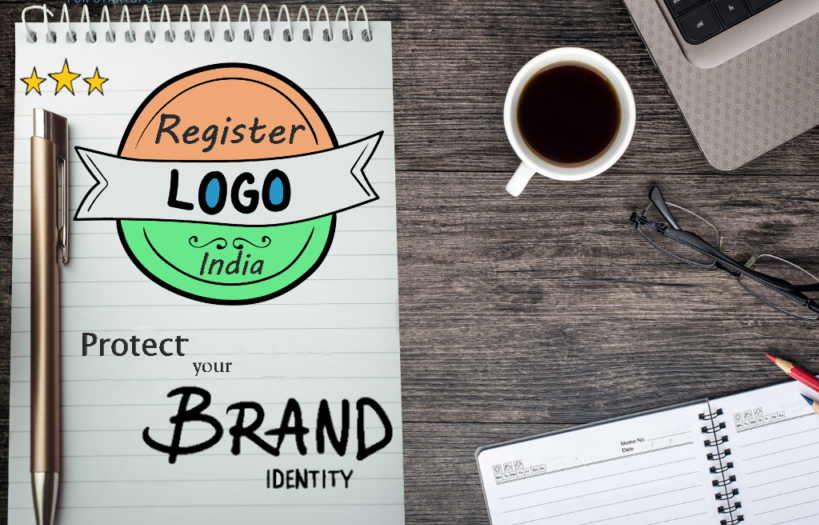 August 21, 2019
Why Logo registration is important for your business?
Here in this blog, we have discussed about the importance of logo registration and also its benefits for your business.
Trademarks and logo registration are the huge intangible assets for any business. Moreover, it helps to protect for the people who are ready to steal or copy your intellectual property. Popular companies like apple, Samsung, Nokia and many more spend their resources and huge amount for protecting their logos and brand name.
Moreover, the only way to protection is registering your intellectual property through a copyright, trademark registration or both. It takes time to get final approval for a trademark or copyright, but starting the process preserves rights to ownership and gives you a legal remedy in case of infringement. If you don't have registered your trademark, then you may not be able to sue another party for infringement on your logo.
Logo registration or copyright– which is best?
Basically, a trademark protect logos, slogans or words, while copyright protects intellectual design structure. For example- Apple is trademarked as iPhone. But, sometimes apart trademark, a brand has aspects which acts as source identifiers or contains features for identifying the products. It may also range from distinctive packaging, unique designs of package.
Likewise, in Cadbury chocolates, the colour purple is distinctive colour, and in case of iPhones the white box packaging is distinctive and is mostly identified with apple products. These features constitute part of copyright and hence, most brands go for both Trademarks and copyright usually.
Trademark registration overview:
Basically, In order to attain copyright protection, it must reach an essential level of creativity. However, many logos do not qualify this requirement. Since copyright cannot protect a name, colours or the design of the logo, most simple logos simply do not have the required level of creativity to be considered copyrightable. As all the logo does not qualify for registration under the copyright because copyright is given for the creative design and not the words. For example- Mercedes logo, Jaguar logo is copyright and the words are trademark.
Further, Trademark registration done can be renewed every 10 years if not in use, then the filing can be completed between the ninth and 10th year. Copyrights for individuals as owner last 60 years after the death of the original creator. Works created for hire have a copyright life of 95 years or 120 years from the date of publication, whichever is shorter.
Why trademark and copyright both are important?
If you're only copyrighting your name or logo without trademarking, you cannot fully protect it against infringement. You're only securing your rights to it since it is something you have created and it is your intellectual property. A trademark can protect your name and logo in case someone else wants to use them for their own purposes.
Also, you cannot really copyright a name, since copyright protects only artistic works supported with some level of creativity. This is exactly why you need to have a trademark that protects your company's intellectual property, such as your logo.
Thus, a trademark is meant to protect a word, phrase, symbol or a design that classifies and distinguishes the goods or services from those of the others. Sometimes, a distinctive logo is eligible for both a trademark and a copyright protection.
Trademarks include company names, slogans, logos and designs that are used to identify and distinguish a company's goods from others in the trade of business. A copyright is obtained in order to stop others from using your creation without your consent.
Benefits of logo registration:
Logo is the face of the business:
Logo reveals your unique identity as it is the face of your business. More your logos bears uniqueness the more it communicates your ownership among customers. Great logos make a good first impression. Potential customers will surely consider such logos when they decide whom to trust. So, make an impression.
Makes more customers:
Chiefly, the most important benefit of a trademark registration and logo is that it invites new customers to your business. By giving your business a brand that fits it well, you're strengthening your business name and providing a visual to your target audience. You know that, nowadays, people are drawn to interesting designs and brands.
It keeps loyal customers:
However, it keeps loyal customers to stick with your product. For, that logos has name. So, if you really want your customers being loyal to your products create a great trademark or redesign the existing one if not yet done.
Creates professionalism and trust:
Logo registration is also a symbol of professionalism and trust. You can easily earn trust of your customers with the professionalism your logo displays. Appoint a very creative and professional brand making artist for this purpose. By simply looking at a logo, like it or not, today's customers will immediately make judgments, and will get a picture of the product it sells. That is, the logo influences their decision to buy or not to buy.
Logo helps you brand:
Finally, trademarks helps you in future branding endeavours so much. Using your logo on all of your marketing items, packaging, products, social media, website, etc. is a way to advertise your brand and engage with the customers consistently. A great logo will do the work itself. So, take your time and give your full heart when you make one. Changing the logo or redesigning it now and then is not a good idea.
Global trademark registration:
Logo registration offers you an amazing and very useful benefit that you get global permit for your services and products. Trademark registration in India helps the domestic owners get exposed and explored to the global market through International Trademark System. NRIs and foreigners can also register trademark in India. Getting global permits will enhance your business opportunities and make your brand internationally famous.
Thus, a logo is a trademark but a person can file a copyright for the same but the person have to take a NOC and when you receive no objection certificate from the trademark then only you can apply for the copyright for your goods trademark or packaging. Thus, a logo can be protected as both, a copyright and a trademark. For better protection, it is recommended that it be filed both copyright and trademark.
This is because copyright and trademark registration grant you different type of rights and both are important and relevant in case of a logo registration.
How to register a trademark for your brand?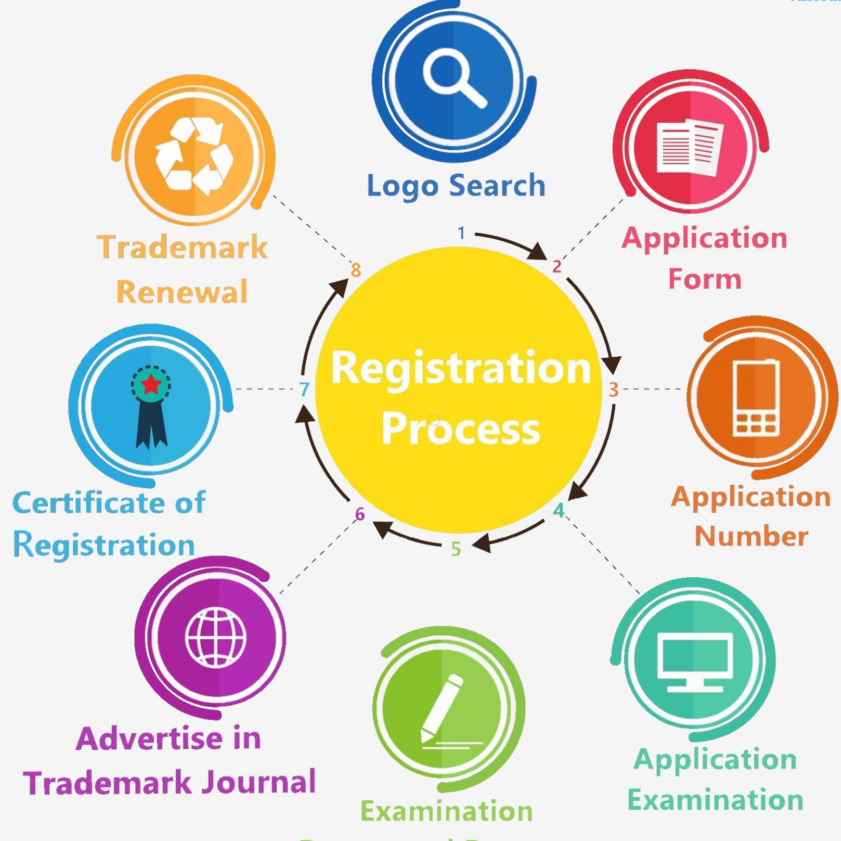 The trademark registration process can be done through offline. Today, the process has been moved to an online portal and you can directly use the TM symbol after filling an online form and providing all necessary details.
Following is the process for online trademark registration:
Search for a trademark
Make sure that your Trademark is not similar to an already existing mark, before registering your brand. Every category of goods and services is divided into classes which are further divided into sub-categories. Choose the class you want to search for and enter the details accordingly.
Register for e-filing
Once you have finalized your Trademark, it's time to register it online. Here, you will be required to register using your digital signature.
Begin the e-filing process
Once the search and registration are done, you can start filing for the trademark with the Trademark Registrar.
Ensure that you follow the process and have all the required documents in order.
Documents required include:
Copy of Logo (Optional)
Signed Form-48
Incorporation Certificate or Partnership Deed
Identity Proof of Signatory
Address Proof of Signatory
Following this, we should pay the online fees for trademark registration. Once your application is filed, you can use TM symbol.
Post this, your trademark registration application is in order and is classified as a new application. The trademark department reviews the application, and if it is correct on all grounds, it is marked for examination.
Examination of the Application
The examination is carried out by the examiners of Trademark, and if they find all documents in accordance, they advertise the Trademark it in the trademark journal. This application can be refused or rejected under the trademark act, 1999. You will need to comply and clarify any objection within a prescribed period of days.
Publication in Trademark Journal
After examination, the mark will be published in the trademark journal. The registry will processes the application within four months of publication of the application. If there is any objection by a third party, a hearing process must be conducted to listen to the claims by both parties.
Registration and certification
After the publication of the Trademark in the journal, a registration certificate under the seal of the Trademark Office is issued. Once you receive a certificate, you can use a ® that signifies a registered trademark symbol.
The processing of trademark application can take 18-24 months. Once it is registered, Trademark is valid for 10 years. The Trademark can be renewed by filing a TM-R form and depositing the requisite fees.
Conclusion:
Even though the trademark registration process can be time-consuming, it is a must if you want to run your business to its highest point. Also, the government is making various provisions for small, medium, and large enterprises.
We Smartcorp are one of the leading business service providers in Tirupur. We offer services like logo registration, trademark, and brand name registration for our clients. Free consultation, Transparent pricing.  So, don't delay this process apply for a trademark today!