August 6, 2019
How to incorporate and register a company or startup in India?
In this blog, we have discussed about the procedures and ways to register and incorporate a company or startup companies in India.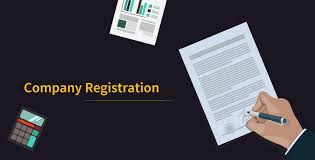 Chiefly, the word "company" refers to a legal entity formed by a group of individuals to run and operate a business, it can be commercial or industrial enterprises. Well, company can be organized in different ways for tax and other financial liability purposes depending on the law. The company formation refers to the setting up of a company according to the provisions listed in the Companies Act of 2013. The startup companies are also mandatorily incorporate under the companies' law. To incorporate a company there are certain rules and regulations must be followed.
Incorporate and register a Company:
A company can be incorporated into various types based on the need and the capital investment of the business owner. These various types includes private limited companies, public limited companies, one person companies, limited liability partnerships, and partnership firms etc. All the companies incorporated will be more or less same and they bear few minor differences.
Moreover, according to Section 33 of the Companies Act, 2013, the company registration is obtained by filing an application with the Registrar of Companies. Other than the application, the following documents should also be submitted by the applicant. These include the Memorandum of Associations (MOA) and the Articles of Association (AOA).
Articles of Association are needed only for unlimited companies. An agreement copy which the company proposes to enter into with any individual for his or her appointment as a director or a manager also needs to be given if at all someone has been appointed. Lastly, a declaration that all the requirements of the Act have been complied with also needs to be given.
Advantages of company registration:
Creates a Separate Legal Entity:
In addition, this states that a company is independent to incorporate and separate from its members, and the members cannot be held liable for the acts of the company, even when a particular member owns majority of shares.
Company has Perpetual Succession:
The word perpetual succession refers to continuous existence, which means that a company will never dies, even if the members cease to exist. The membership of a company changes from time to time, but that has no effect on the existence of the company.
Can own Separate Property:
Since a company is termed as a separate legal entity in the eyes of law, the incorporate features defines, it can hold property on its own name and the members cannot claim to be the owner of the companies' property.
Capacity to sue and be sued:
Moreover, the Company has the capacity of suing a person or being sued by another person in its own name. A company can change its name only when it is represented by a natural person and any complaint which is not represented by a natural person is liable to be dismissed in the same way.
Easier access to Capital:
Simultaneously, raising capital is easier for a corporation. This helps your business to grow and develop. They can also easily lend money from the banks for the business growth.
Disadvantages of Incorporation of a Company:
Cost:
The cost to incorporate a company includes the fee required to file your articles of incorporation, or accountant fees, or the cost of filing of the paperwork.
Double Taxation:
Since, some types of corporations such as a C Corporation will result in "double taxation." Double taxation occurs when a company is taxed once on profits, and again on the dividends paid to those shareholders.
Loss of Personal Ownership:
In case of company, that is a stock corporation. The one person cannot take complete control of the entity. The corporation is governed by the board of directors who are elected by the shareholders.
Ongoing Paperwork:
However, most of the firms are required to file annual reports on the financial status of the company. The ongoing paperwork also includes tax returns, accounting records, meeting minutes and any required licenses and permits for conducting business.
Difficulty Dissolving:
While perpetual existence is a benefit of company incorporating, it can also be a disadvantage because it requires significant time and money to complete the necessary procedures for winding.
Comparison between private companies and the public companies:
Consequently, when it comes to company formation, every firm will choose the following two options:
The major differences between Private companies and Public companies are:
Minimum number of members required to incorporate a private company is two and for a public company is seven.
Private company can have maximum of 50 members, but a public company can have any number of members.
A private company can start its business as soon as it is incorporated, but the public company cannot start its business until it receives business commencement certificate.
In fact, private company cannot sells its shares to anyone or should not make any invitation to people regarding a company shares, but a public company can invite people to buy its shares by issuing a prospectus.
Private limited companies can have two directors, but a public company must have at least three directors
Foremost documents:
The preparation of a document known as Memorandum of Association is the first step in the company formation. This document contains the constitution of the company.
Memorandum of Association:
Since, all the companies in India are legally required to have a memorandum and articles of association. These governing documents are produced during the company incorporate process and registered at Companies House.
The memorandum of association is a legal statement which contains the names of those founding members of the firm. By signing this document, the subscribers are agreeing to form a company and become member of the company.
Likewise, this legal document cannot be altered prior to company formation, or the names of the subscribers cannot be changed or removed after incorporation of the company. This is a historical document that will always remain the same, regardless of whether any original members leave or new members join the company.
At the time of company incorporation, the companies should submit memorandum to the Companies House along with the articles of association and the application form to register a company. Moreover, it is a public document that can be viewed by anyone through Companies House. All companies must submit a copy of the memorandum at their registered office.
Articles of Association:
The article of association consists of multiple pages and it forms the constitution of a limited company. This document is essentially an internal rulebook that states the way in which a company should be structured and managed in terms of the following:
How decisions can be made.
The rights, duties and liability of members.
The duties, responsibilities and powers of directors.
Share capital – issuing and transferring shares.
Distribution of profits.
Appointing and removing directors.
Whether a company secretary is required.
All other administrative matters relating to the company.
Certificate of incorporation:
Besides, Companies House will issue you the certificate as soon as your company registration application has been approved. If you register your company through online with the help of company formation agent, you will receive the certificate in PDF format via email within 3 hours of the submission as soon as your registration is done.
If you register your company using a postal application, your certificate will arrive by post only when the Companies House approves your application. Postal applications take maximum of 8 – 10 days to process, so it's more beneficial to register online.
The registration procedure – 4 Steps
Step 1: Acquire Director Identification Number (DIN)
This is the first process in company registration, each director of the company should obtain their identification number. As per the amendment act of 2006, DIN is compulsory for every director. To get DIN you should file an e-Form DIN-1.
You have register yourself on MCA Website first and have a login id. After filling DIN-1 Form, one should upload the filled form by clicking to e-Form upload button on MCA website and should pay applicable fees.
After getting generated DIN one should intimate their company about DIN. Using DIN-2 Form, the director can intimate their company about DIN
The company should intimate the Registrar of Corporates (ROC) about all director's DIN through DIN-3 Form.
If there is any change in DIN or need for any updating like change of address, personal details etc., then director should intimate this change by submitting the e-Form DIN-4 Form.
Step 2: Acquire Digital Signature Certificate (DSC):
In order to ensure the security of documents filed electronically the information act 2000 demands a valid digital signature on the documents submitted electronically. This is the only and safest way that you can submit your documents electronically.
In the same way, the digital signature certificate should be acquired in government approved agencies which are appointed by the controller of certification agencies (CCA) for registration. You should check for your digital signature validity, agencies issue DSC's with one or two year validity after expiry you have to renew it.
Step 3: Create an account on MCA Portal – New user registration
However, you have to register on MCA Portal for filing an eForm, for online fee payment, for different transactions as registered and business user. Creating an account is totally free of cost. You can also register yourself in MCA portal.
Step 4: Apply for the company registration:
As a result, this is the final major step in a company registration which includes incorporating company name, registering the address of the company and notice for appointment of company directors, manager and secretary and also the shares paid by each director.
Form-1:
Form-1A: Form- 1A deals the application for availability or change of a company name. Once you apply for new company name, the MCA will suggest you four different forms of your company name; you have to choose any one from them.
Form-1: This is the application for declaration of incorporation of a company. In this form, you have to use the same name which you have chosen during application of form-1A.
Form-18:
Concurrently, this form deals with the location of a new company office or change of address of previously registered office.
For a new company you have to fill the form with office address and then submit.
Form-32:
For a new company, this form deals with the notice for appointment of new Directors, Managers and Secretary.
This form is for a change of directors, Manger, Secretary or company head for the existing companies.
After submitting these forms, you will receive a confirmation email regarding the application for incorporation of a new company, and the status of the form will get changed to Approved on the approval of MCA.
Procedure for approval of the proposed company name:
For obtaining name for your new company, an application in Form-1A should be filed with the Registrar of Companies (ROC) of the state in which the Registered Office of the proposed Company is to be located.
Eventually, you have to provide four alternative names for the proposed company. Your company name should not resemble the name of any other incorporate company or violate the provisions according to Act, 1950.
In this form, you have to fill the name and addresses of directors i.e. minimum 2 members for a private limited company and 7 members for a public limited company. You have to clearly mention the main objects of the company and also the authorized capital.
In fact, the ROC will inform you about approval or objections in about 10 days. If there are any objections, then ROC will suggest you with some available names and let you choose among them. Specifically, if your company name is approved, then you will receive a formal letter regarding the confirmation of the company name. You can use the same name during registration process of the proposed company.
Company Registration Number:
A company registration number (CRN) is a combination of 8 numbers, or 2 letters followed by 6 numbers. This CRN is used to identify your company or limited partnership and also verify its legal existence as an incorporated entity. Companies House will issue a number called CRN during the company formation process. You can find the CRN in the printed format on your Certificate of Incorporation and all other official documentation received from Companies House.
In essence, a company registration number (CRN) is also known as a 'Companies House Registration Number' or 'company number'.
Documents Required to Register a Company in India:
The following documents are required for company registration in India.
Passport-sized photograph
Copy of PAN Card
Latest Bank Statement or Telephone or Mobile Bill, Electricity or Gas Bill
Voter ID or Passport
Notarized Rental Agreement in English
Non-objection Certificate from property owner
Utility Bill for the incorporate address.
Conclusion:
Thus, the registered company enjoys more benefits compared to other unregistered company. The company filing requires some documents and few paper works. On submitting those documents, the registration can done in 10-15 working days. We SmartCorp are the leading business service providers in Tirupur. Quick & Easy Online Registration Process, Free Consultation, No Hidden Fee, Smart & Flexible, 100% Hassle Free. Start your Business Today! No more delay, Hurry up!!