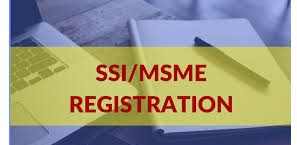 October 4, 2019
General information on SSI registration in India
In this blog, we will get to know about the general information on Registration of Small scale industries (SSI) and also the benefits.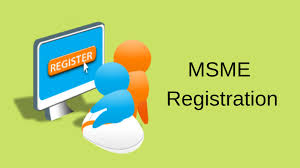 Chiefly, MSME stand for Micro, small and medium enterprise. This forms the basic foundation of any economy and it is a tool for economic growth, advancing impartial improvement for all. MSME registration or SSI registration helps businesses to benefit multiple government subsidies and benefits MSMED act. The Micro, small or medium sized enterprises in both manufacturing and service sector can obtain MSME registration or SSI registration under the MSMED act.
Although, getting MSME registration is not mandatory. But it is always suggested to small and medium enterprises to get it done as it provides a variety of benefits. It provides benefits such as rate of interest charged by the banks will be very less, tax subsidies, capital investment subsidies and other support from the government sector is also provided efficiently.
In addition, Small Scale and supplementary units such as undertaking with investment in plant and machinery of less than Rs. 10 Crores should seek registration with the director of Industries of the concerned state government.
SSI Registration Eligibility Criteria
Moreover, SSI registration can be obtained by both manufacturing units and service rendering enterprises. However, the eligibility criteria differs for SSI units in manufacturing and SSI units in service rendering as follows:
| | | | |
| --- | --- | --- | --- |
| | Micro | Small | medium |
| Manufacturing Enterprises | Rs 2,500,000 | Less than Rs. 50,000,000 | Less than Rs. 100,000,000 |
| Service Enterprises | Less than Rs. 10,00,000 | Less than Rs. 20,000,000 | Less than Rs. 50,000,000 |
Benefits of SSI Registration
Tax Benefits:
Moreover, you can enjoy an excise benefit scheme as well as exemption from certain direct taxes in the initial years of your business.
Easy Clearance of Pending Payments:
Simultaneously, MSME registration helps in clearing the pending payment.
Reduction on trademark and Patent Fees:
However, it makes you help to reduce the pricing of trademark and patent registration.
Lesser Interest Rates for Bank Overdraft (OD):
Besides, Banks and other money-related organizations perceive MSMEs and have made exceptional schemes for them. This more often than excludes need segment loaning, which implies that the probability of your business being endorsed a credit is high, and lower bank financing costs.
Eligible for Mudra Loan Scheme:
Specifically, MSME registration makes you to be eligible for Mudra loan scheme.
Apply Government Tenders Easily:
Through, MSME the people can easily apply for government tenders.
Why MSME registration is essential for your business?
Over the years. MSME has emerged as a dynamic sector of Indian economy. On one hand, MSME registration plays an important role in employment generation at comparatively low capital cost and on the other hand, it helps to industrialize rural and backward areas. Therefore, this vibrant sector has reduced regional imbalances, thereby, assuring more equitable distribution of national income and wealth. They sometimes contribute to the large industries as a subsidiary unit.
Consequently , In 2006, to address the issues affecting the MSME's was introduced in the name of Micro, Small and Medium Enterprises Development (MSMED) Act. The Act is the foremost legal framework for the recognition of the enterprises. According to this, the primary responsibility of promotion and development of these enterprises lies in the hands of the State governments, which are supplemented by the Central. Various schemes and programs are undertaken which can only be accessed after MSME Registration to:
Encourage entrepreneurship: Through the ample flow of credit from financial institutions and other banks. All banks and financial institutions recognize MSME and provide schemes for their commercialization. In order to sustain MSME tax benefits in the initial years of business such as: excise duty exemption, and exemption from certain direct taxes.
Support for technological upgradation, infrastructure facilities
Employment opportunities: skill upgradation, capacity building, and training facilities.
Livelihood opportunities: the welfare of artisans and workers
It supports for product development and provide access to the domestic and international market.
Types of MSME Registration:
Provisional MSME registration:
Provisional MSME is approved to a unit during the pre-investment period. The Benefits are:
To obtain loans and working capital from financial Institutions or banks under priority sector lending.
To attain facilities for accommodation, land, other approvals etc.
To attain various necessary NOCs and clearances from regulatory bodies such as Pollution Control Board, Labour Regulations etc.
Permanent MSME registration:
Permanent MSME registration is granted to an existing unit that is functional. Benefits are:
Exemption of Income-Tax and Sales Tax as per State Government Policy.
Incentives and concessions in power tariff etc.
Price and purchase preference for goods produced.
Availability of raw materials depending upon existing policy.
Permanent registration of small units should be renewed after 5 years.
Documents required for SSI/ MSME registration
The documents required for MSME registration are:
Aadhaar Number
Owner's name and phone number
Name of the Enterprise
Type of organization
PAN number
Official address
Date of commencement
Bank details
Personal details
Smartcorp in Tirupur help you to obtain MSME registration in mostly 1 or 2 days, subject to State Government processing time. No hidden fee, 100% secured, highly qualified professionals, ISO certified services. For more information visit our site.